Tripawds is a user-supported community. Thank you for your support!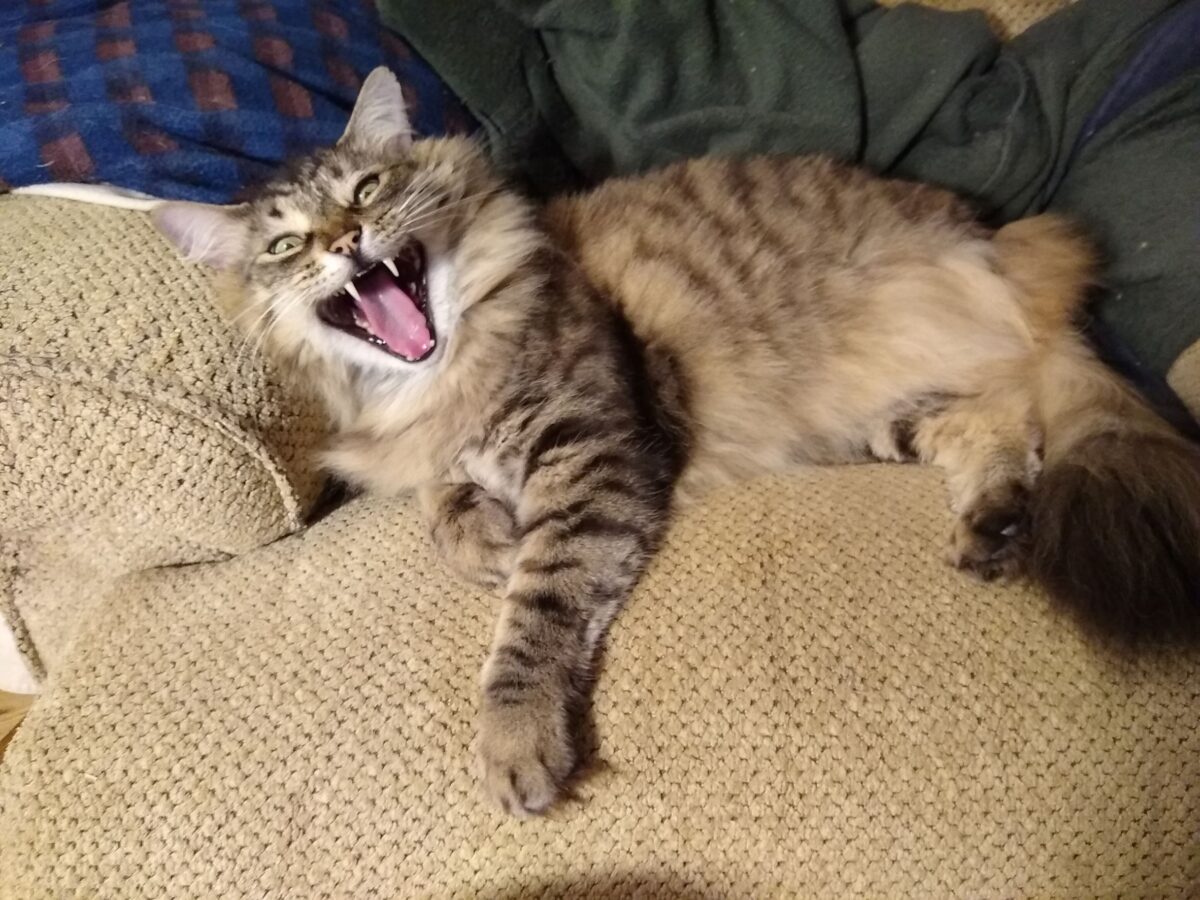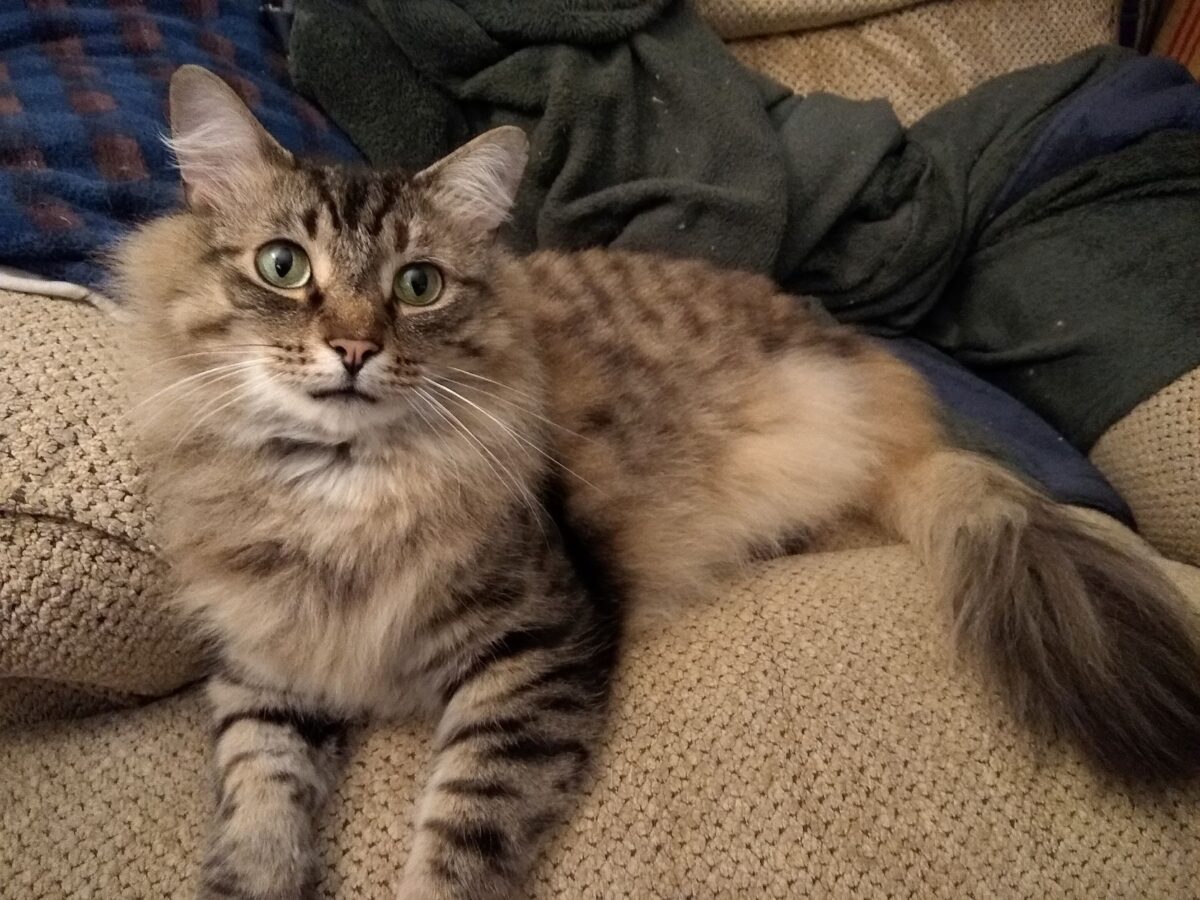 This blog will be pictures and information about my tripawd kitty, Tiger.
It has taken Tiger over a year, but he is finally climbing the cat trees.  He was a fearful cat when he came to live with me and I think he has just now worked up the nerve to climb them!  In the last week, he has also climbed on to the highest windowsill (45″) I have.  He runs around the house enthusiastically but he slips and falls on wood floors, linoleum and tile.  I'm hoping he will get used to getting around on three legs without falling, but I think he enjoys zooming around the house and I'm not sure he'll slow down!  Many other cats have fallen on slippery floors and it hasn't stopped them from zooming!